Ad Blocker Detected
Our website is made possible by displaying online advertisements to our visitors. Please consider supporting us by disabling your ad blocker.
Easy and effective beauty recipes with homemade ingredients
What if all your indispensable beauty items were in your kitchen cupboards? Discover 8 simple, practical, and effective beauty recipes that you can make from ingredients you already have at home.
With all the new innovations on the market, it's sometimes hard to decide clearly: what do I really need? Couldn't the natural products I own be useful in my beauty routine? What if I trusted nature a little more for an optimal result that fully corresponds to my needs?
Come on, head to the kitchen to make your own homemade cosmetics, and become an expert in natural beauty care. You'll discover that everything is already there.
1.A dark chocolate anti-aging scrub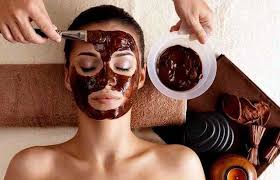 One more reason not to stop using dark chocolate: an anti-aging scrub to restore the skin's elasticity!
Ingredients:
3 squares of dark chocolate
1 tablespoon almond powder
1 tablespoon mineral water
Properties :
Dark chocolate is an antioxidant, it helps the skin to regain its elasticity, softness, and deep protection. Almond powder is ideal for gentle exfoliation. Softer than sugar, it eliminates dead cells without damaging fragile skin. Finally, it is imperative to use mineral water that does not come from the tap.
2.A fragrant body oil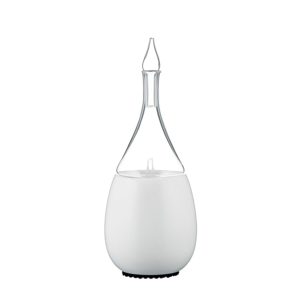 To smell good, nothing could be simpler than to add a few drops of essential oil in the vegetable oil of your choice (make sure, however, that the essential oil chosen is not photosensitizing, such as that of tea tree or citrus EO). Here is our quick recipe.
Ingredients :
A vegetable oil ( like olive oil )
Drops of essential oils with the scent of your choice: lavender, eucalyptus…
For 2.5 cl of oil add 3 drops of essential oil.
Properties :
Olive oil is suitable for all skin types and thanks to its antioxidant agents, it has anti-inflammatory and healing properties. An oil that softens the skin deep down. Essential oils have many virtues of their own. The essential oil of lavender (always useful to clean the house naturally) has relaxing functions for both body and mind! You can even add a few drops of your preparation in your bath to come out of it with a new and silky skin.
3.A basil tonic lotion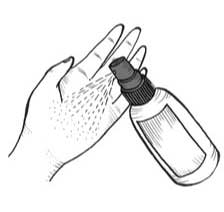 For a fresh and toned skin every day, nothing better than pure basil water.
Ingredients:
20 to 30 Basil leaves
Water
Crush the basil leaves into a paste. Pour two cups of boiling water and filter the mixture to obtain basil water. Cleanse your skin morning and evening with a cotton pad to lightly purify your skin. The preparation lasts up to a week.
Properties :
basil purifies the skin, prevents the appearance of blackheads and acne, and gives pep to our complexion. It is the energizing plant par excellence.

Go to the Next Page To See more Surprising Foods