Easy and effective beauty recipes with homemade ingredients
What if all your indispensable beauty items were in your kitchen cupboards? Discover 8 simple, practical, and effective beauty recipes that you can make from ingredients you already have at home.
With all the new innovations on the market, it's sometimes hard to decide clearly: what do I really need? Couldn't the natural products I own be useful in my beauty routine? What if I trusted nature a little more for an optimal result that fully corresponds to my needs?
Come on, head to the kitchen to make your own homemade cosmetics, and become an expert in natural beauty care. You'll discover that everything is already there.
1.A dark chocolate anti-aging scrub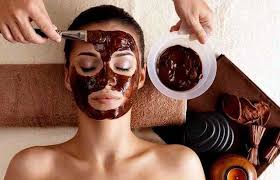 One more reason not to stop using dark chocolate: an anti-aging scrub to restore the skin's elasticity!
Ingredients:
3 squares of dark chocolate
1 tablespoon almond powder
1 tablespoon mineral water
Properties :
Dark chocolate is an antioxidant, it helps the skin to regain its elasticity, softness, and deep protection. Almond powder is ideal for gentle exfoliation. Softer than sugar, it eliminates dead cells without damaging fragile skin. Finally, it is imperative to use mineral water that does not come from the tap.
2.A fragrant body oil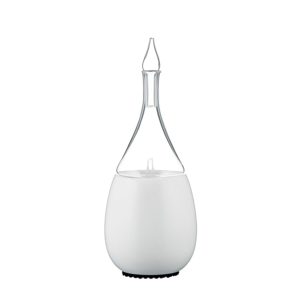 To smell good, nothing could be simpler than to add a few drops of essential oil in the vegetable oil of your choice (make sure, however, that the essential oil chosen is not photosensitizing, such as that of tea tree or citrus EO). Here is our quick recipe.
Ingredients :
A vegetable oil ( like olive oil )
Drops of essential oils with the scent of your choice: lavender, eucalyptus…
For 2.5 cl of oil add 3 drops of essential oil.
Properties :
Olive oil is suitable for all skin types and thanks to its antioxidant agents, it has anti-inflammatory and healing properties. An oil that softens the skin deep down. Essential oils have many virtues of their own. The essential oil of lavender (always useful to clean the house naturally) has relaxing functions for both body and mind! You can even add a few drops of your preparation in your bath to come out of it with a new and silky skin.
3.A basil tonic lotion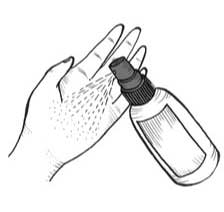 For a fresh and toned skin every day, nothing better than pure basil water.
Ingredients:
20 to 30 Basil leaves
Water
Crush the basil leaves into a paste. Pour two cups of boiling water and filter the mixture to obtain basil water. Cleanse your skin morning and evening with a cotton pad to lightly purify your skin. The preparation lasts up to a week.
Properties :
basil purifies the skin, prevents the appearance of blackheads and acne, and gives pep to our complexion. It is the energizing plant par excellence.
4.The classic lemon scrub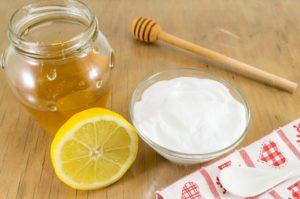 Classic but effective, this scrub is suitable for all skin types.
Ingredients:
One tablespoon of very fine sugar or icing sugar.
One tablespoon of vegetable oil (olive, hazelnut, macadamia, coconut…)
A few drops of lemon
Properties :
Sugar helps to exfoliate the skin and unclog pores (be careful with acne-prone skin, it is better not to attack the skin with scrubs), vegetable oil will then nourish the skin without clogging the pores and finally, lemon will lighten our complexion and disinfect all impurities.
How to make a homemade facial scrub – ideas for beautiful skin
5.A honey mask for acne
For acne, we use this magic ingredient: honey, a fabulous natural antibiotic.
Ingredients:
3 teaspoons of honey
1/2 teaspoon cinnamon
Mix the honey, cinnamon, and apply to the face. Leave the mask on for 10 to 30 minutes.
Properties :
Since 2010, the antibiotic properties of honey have become official: Defensin is indeed the protein responsible for this magnificent healing process. Associated with cinnamon which reduces dilated pores, we thus obtain a powerful anti-bacterial mask that smoothes the skin (pay attention all the same to the dosage of cinnamon which can tingle and even burn the skin).
6.A banana hair mask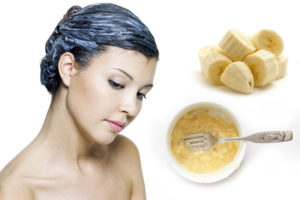 To give more consistency to your hair and nourish it along its entire length, opt for this dry hair mask that works from the first application.
Ingredients:
1 ripe banana
1 egg yolk
2 tablespoons of olive oil
2 tablespoons of honey
Properties :
Banana softens, repairs, and adds shine. It tames curly hair by thickening the ends. This allows a better fall and for straight hair, more volume. The egg yolk is rich in protein and strengthens the hair. Olive oil moisturizes and brings more shine and honey optimizes all the nourishing virtues of the formula.
7.Fumigation with plants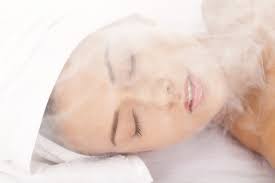 To purify and tighten the pores, we opt for this herbal blend.
Ingredients:
Mint leaves
Thyme leaves,
Parsley
Boiling water
Hold your face above the steam for 5 minutes.
Properties :
mint tightens dilated pores and brings a certain freshness. In addition, like thyme, it has antiseptic, anti-inflammatory and therefore relieves acne. Parsley adds tonicity to the mixture for a stimulating and purifying fumigation.
8.A hand and cuticle scrub with brown sugar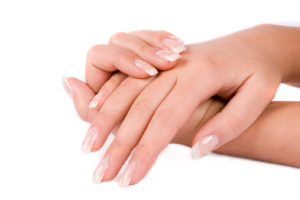 Massaging and caring for your hands on a daily basis is relaxing and good for your morale!
Ingredients:
One tablespoon of brown sugar, preferably coarse-grained.
One tablespoon of olive oil
A teaspoon of lemon juice
One teaspoon of thick honey
Mix the olive oil and honey and then add the brown sugar and lemon. The mixture should be slightly thick, for an easy daily application.
Properties :
Honey nourishes and prevents infections. Olive oil softens the skin tissue and promotes the penetration of the mixture. It is also softening and prevents skin dryness. Lemon juice is very good for blood circulation and is a very good antiseptic. It also whitens the nails! Brown sugar helps to exfoliate the skin for soft and silky skin. Attention, it is important to massage when applying the scrub to promote the complete absorption of the mixture.
Here you can order a Marble Leather Makeup Case Cosmetic Bag PU Leather Makeup Organizers Storage Portable Brush Holder with Adjustable Divider Zipper Pocket for Cosmetics Tools Gadgets Gift for Women