Ad Blocker Detected
Our website is made possible by displaying online advertisements to our visitors. Please consider supporting us by disabling your ad blocker.
Looking for a few low-maintenance, easy-care, fall-blooming perennials to add big color to your autumn landscape this year and beyond?
As the days grow shorter and summer begins to slowly come to an end, many of the early-season flowering perennials and annuals that brought so much color and interest to flowerbeds and containers during the spring and summer begin to fade. But that doesn't mean your landscape has to lose it flair as fall arrives!
By simply planting a few fall-blooming perennials now, you can all but ensure that your landscape can remain bright and beautiful. Not just for this autumn season, but for future fall seasons as well!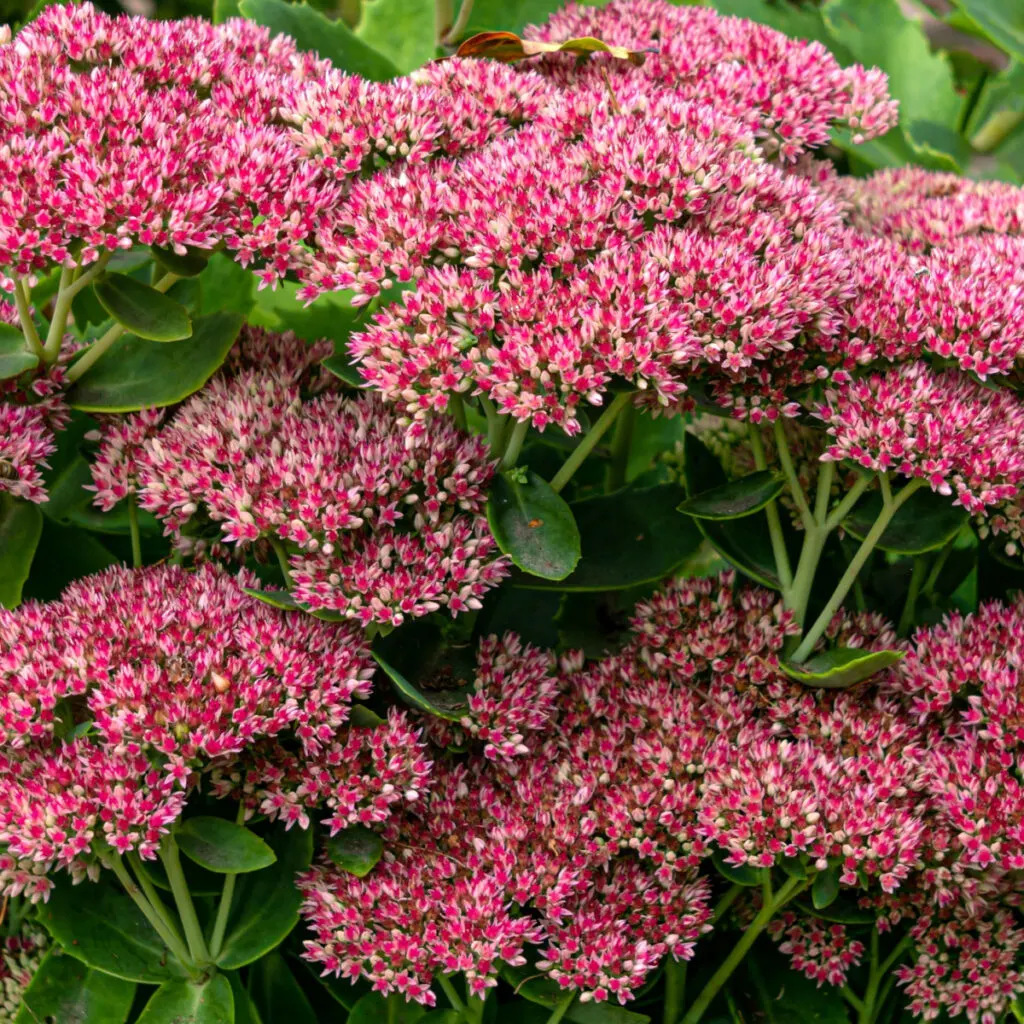 Whether planted in flowerbeds or in containers, baskets, and pots, fall-blooming perennials are a great way to bring in the energy of a new season. And because they come back year after year, they also are the perfect way to save on fall decorating costs.
With that in mind, here is a look at the best of the best flowering perennials to grow this fall – along with some key tips and tricks to get the most from each plant!
Keep the Inspiration Growing
Fall can be a bit overwhelming for gardeners, with cleanup, providing winter protection, and processing the harvest. Plus, there are a whole host of new perennial plants to get in the ground in fall.
Growing fall-blooming perennials that reliably bloom year after year will re-ignite our autumnal gardening inspiration.
Celebrate Late Bloomers
A self-proclaimed late bloomer myself, there are so many wonderful late-season blooming perennials that deserve prime garden spots to accentuate this cozy, warm-beverage sipping season
While well-loved annuals provide their best show of the year, and deciduous trees and shrubs display their colorful fall-season glory, those spring and summer bloomers might be a little worse for wear.
But, when spring and summer bloomers are interplanted with rich, warm shades of fall-blooming perennials, they'll outshine the tired, tattered foliage of earlier bloomers that have completed their beauty duty.
Take Note of What Is Blooming in Fall
In the wild, there are still many blooming flowers. The asters and goldenrod are still abuzz with slow-moving late-season bees getting in their final feast that will see them through winter.
Take a look around your neighborhood. Is it drab and just begging for some extra color? Or, are there some gorgeous perennial flowers still blooming? Take note and find out what they are.
Crave Drama? Take on a Double Feature
Some perennials may put on a spring-time matinee and surprise you with a late show too. Spring and fall-blooming clematis come to mind.
Echinacea, rudbeckia, gaillardia, pincushion flower, and salvia may put on a double feature. Try harvesting or cutting plants back in midsummer to encourage prolific fall blossoms.
Also, some perennials will extend their blooming season with deadheading. An opportunity not to be missed.
The gorgeous and variable dahlia is just one example of summer blooming bulbs that are planted in spring and continue to produce abundant, intricate flowers through hard frost.
12 Fall Flowering Perennials
1. Perennial Sunflower (Helianthus)
Nothing lifts the end-of-season blues like bright sunny perennial sunflowers dancing in the freshly chilled autumn air.
Shorter than annual sunflowers with smaller, more prolific blooms, there are multiple size, care, and bloom choices available in fall-blooming perennial sunflowers that bloom year after year.
In general, they thrive in zones 4 to 9 in full sun. Their bright orange and yellow blossoms feed and nurture hummingbirds and butterflies through the fall.
2. Stonecrop (Sedum)
The luxurious star-shaped blossoms of each widely diverse species of stonecrops are a surprising gift to these extremely low-maintenance, drought-tolerant succulent perennials.
Ranging in size from ground-hugging 2-inch-tall plants to upright 3-foot sturdy fall-blooming bee and butterfly magnets, the uses of stonecrop are legendary, thriving in zones 3 to 10.
Stonecrop is the perfect plant for attracting butterflies and feeding migratory birds through autumn while making gorgeous cut flowers for drying.
Blanketflower
The blanket flower is one of the biggest and longest-blooming perennial flowers of all. In fact, it not only blooms in late fall – but can bloom almost continually through the spring and summer too. Product Affiliate Link: Blanketflower Plants
The daisy-like blooms of blanket flowers will continue to form and flower as long as the plant remains deadheaded. Much like the other plants listed, it is also incredibly drought and pest-resistant. Deer do not like the foliage or blooms, so it can be grown almost anywhere to add big color from spring until the first frost!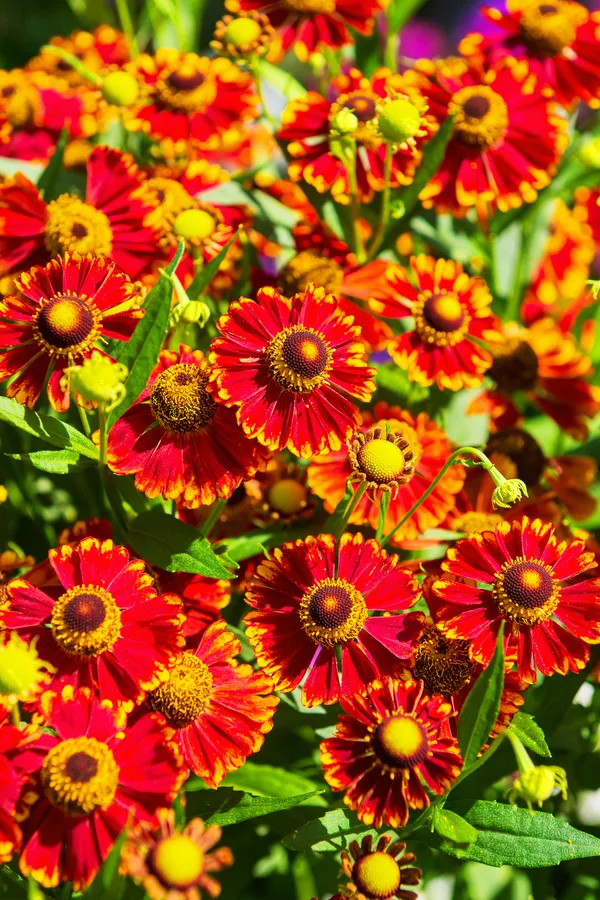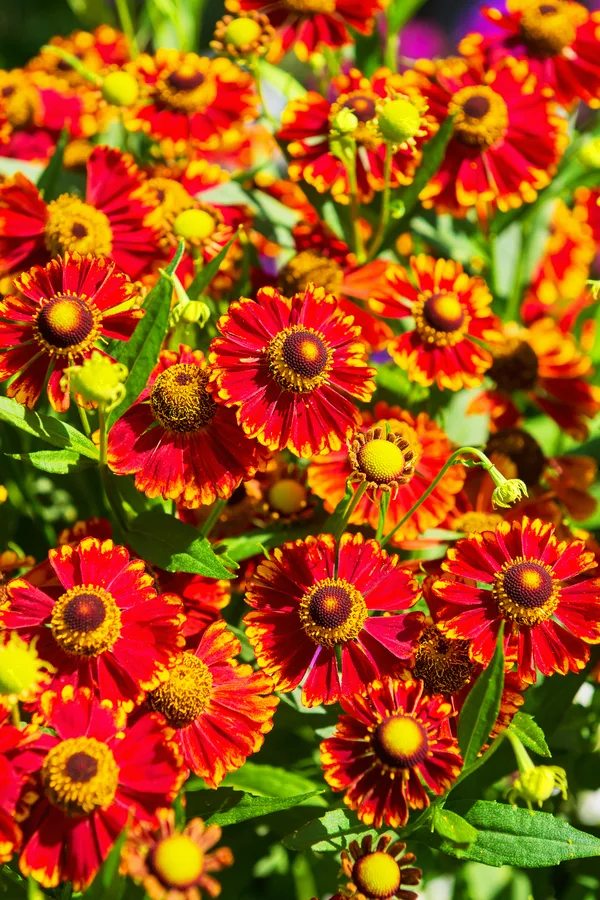 Best of all, its small, compact nature makes it perfect for potting up and using in containers and pots. Especially in the fall when many of the potted plants from summer are starting to fade away. And because it does not need a lot of nutrients, there is no need to change out the potting soil for the season!
Here is to adding big perennial flower power to your landscape this fall – and to enjoy it for years to come!
4. Oriental Lily (Lilium orientalis)
Of the summer and fall blooming bulbs to plant in spring, Oriental Lily outperforms and out-impresses with its giant star-shaped fragrant blooms.
In full sun, strategically planted lilies can provide a literal succession of parading gorgeous lily flowers right up until the hardest frost of fall.
Hardy in zones 5 to 9, Oriental lilies have an impressive range of colors with warm, dark tones of oranges, reds, and purples available in lilies that bloom in even late fall.
You can go to the next page to read the rest of this article